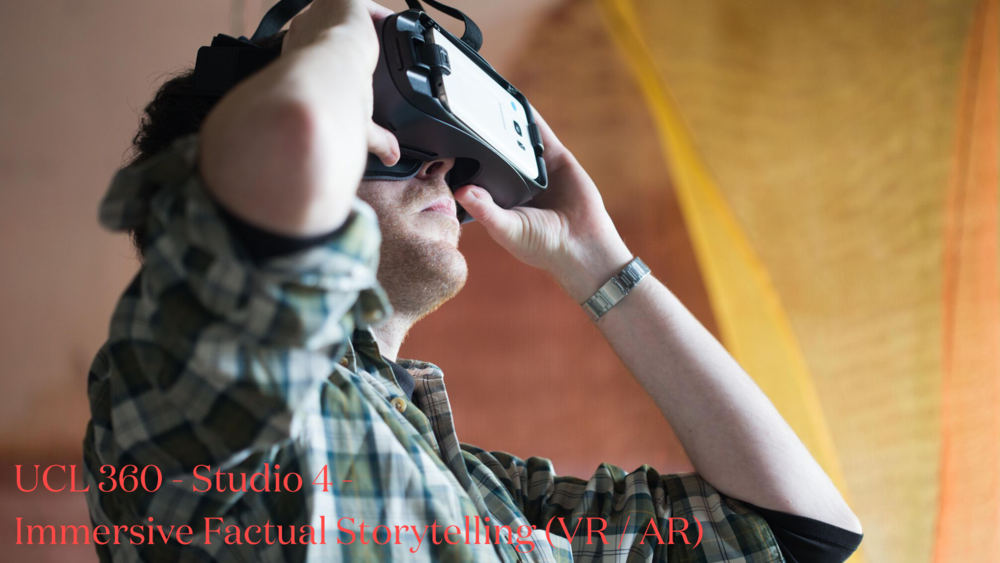 Led by a senior BBC immersive producer and a team of immersive technology experts, UCL 360 – Studio 4: Immersive Factual Storytelling is UCL's unique non-fiction immersive storytelling lab.
This pathway of the MA Ethnographic & Documentary Film programme provides students with the foundations for work in immersive factual storytelling formats, focused around 360° and CG-based VR experiences.
All students will be given a grounding in immersive techniques for storytelling, filmmaking, spatial sound recording and post-production techniques. Students will have access to 360° filming rigs throughout the year and be introduced to a wide range of the latest relevant equipment.
Students will be trained by experts from across this emerging industry and will be at the heart of this new, fast-moving media sector. It is widely said that 'the dust will settle in the VR world in 2018' – by joining the course this year you will be part of the generation that shapes immersive factual for the future.
All students will have access to the latest immersive technologies, the extensive collections in film in UCL Libraries and the visual anthropology laboratory, and the editing suites at UCL for the duration of the course.
Several part-scholarship awards of £4,000 will be awarded for the 2019/2020 academic year for EU and UK nationals for Studio 4 (VR/AR). Each application will be means tested.
For further information on the course, scholarships and tutors, including how to apply, visit the UCL website and read the UCl 360 – Studio 4 tab, or contact a.o'regan@ucl.ac.uk or please call 020 3108 6697.