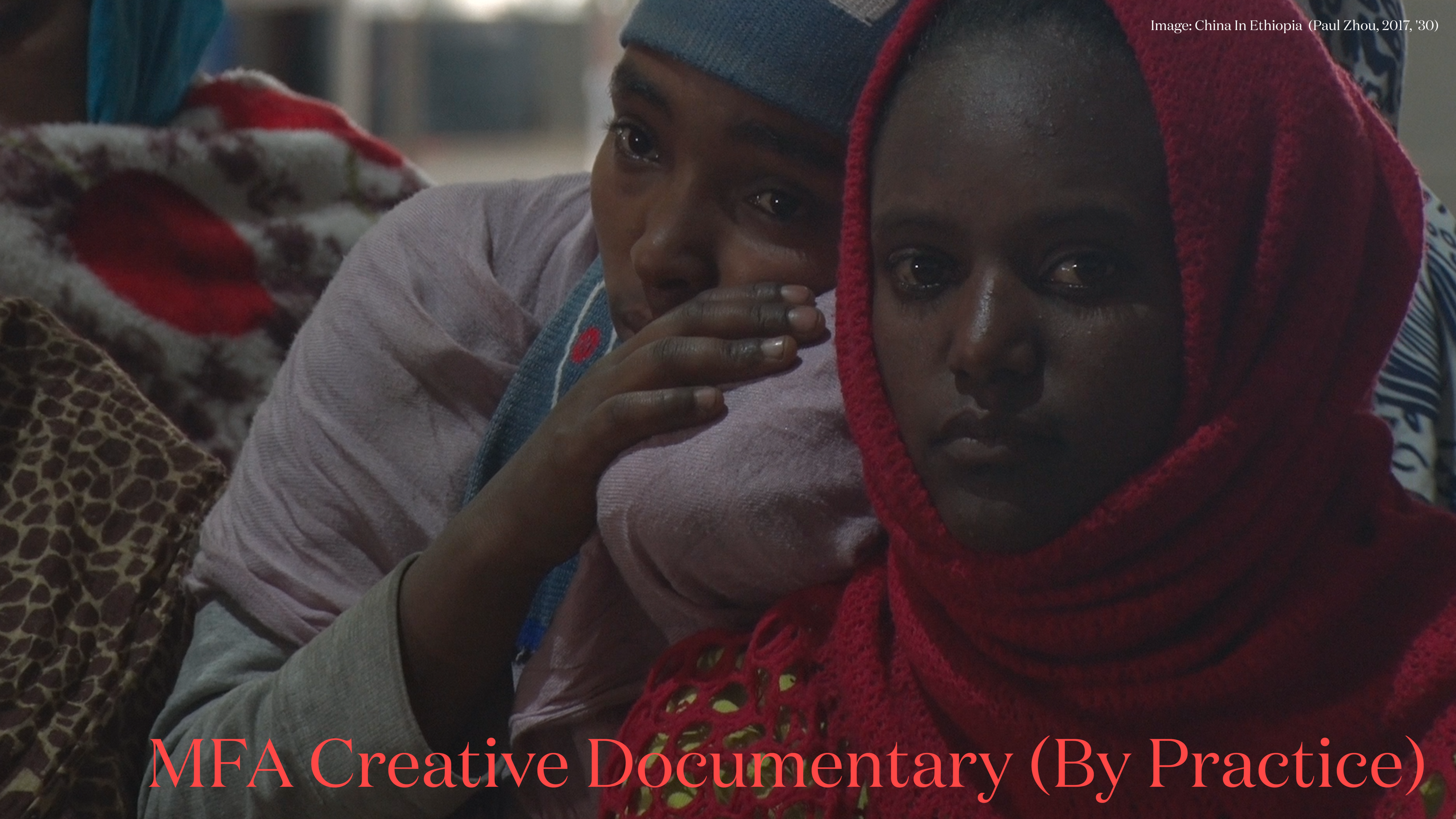 This two year MFA provides extended practical training in creative documentary filmmaking and aims to provide all the technical and intellectual resources required to not just make outstanding non-fiction moving image, but to discover new ways of looking at the world.
Drawing on broad based anthropological and critical thinking about the social and cultural world, students will leave with a deep practical understanding of the craft of factual filmmaking, culminating in the production of a medium-length feature documentary film.
We're very pleased that the programme will be led by acclaimed filmmaker Sophie Fiennes (Grace Jones: Bloodlight and Bami, Over Your Cities Grass Will Grow, The Pervert's Guide to Cinema), whose inspiration will prove an asset to all students. She will be supported by similarly prestigious filmmaker Kim Longinotto (Salma, Divorce Iranian Style, Shinjuku Boys) and esteemed producer Riete Oord (The Leader, His Driver and The Driver's Wife).
For further information, including how to apply, visit the UCL website or contact a.o'regan@ucl.ac.uk or please call 020 3108 6697