MA Ethnographic & Documentary Film (Practical)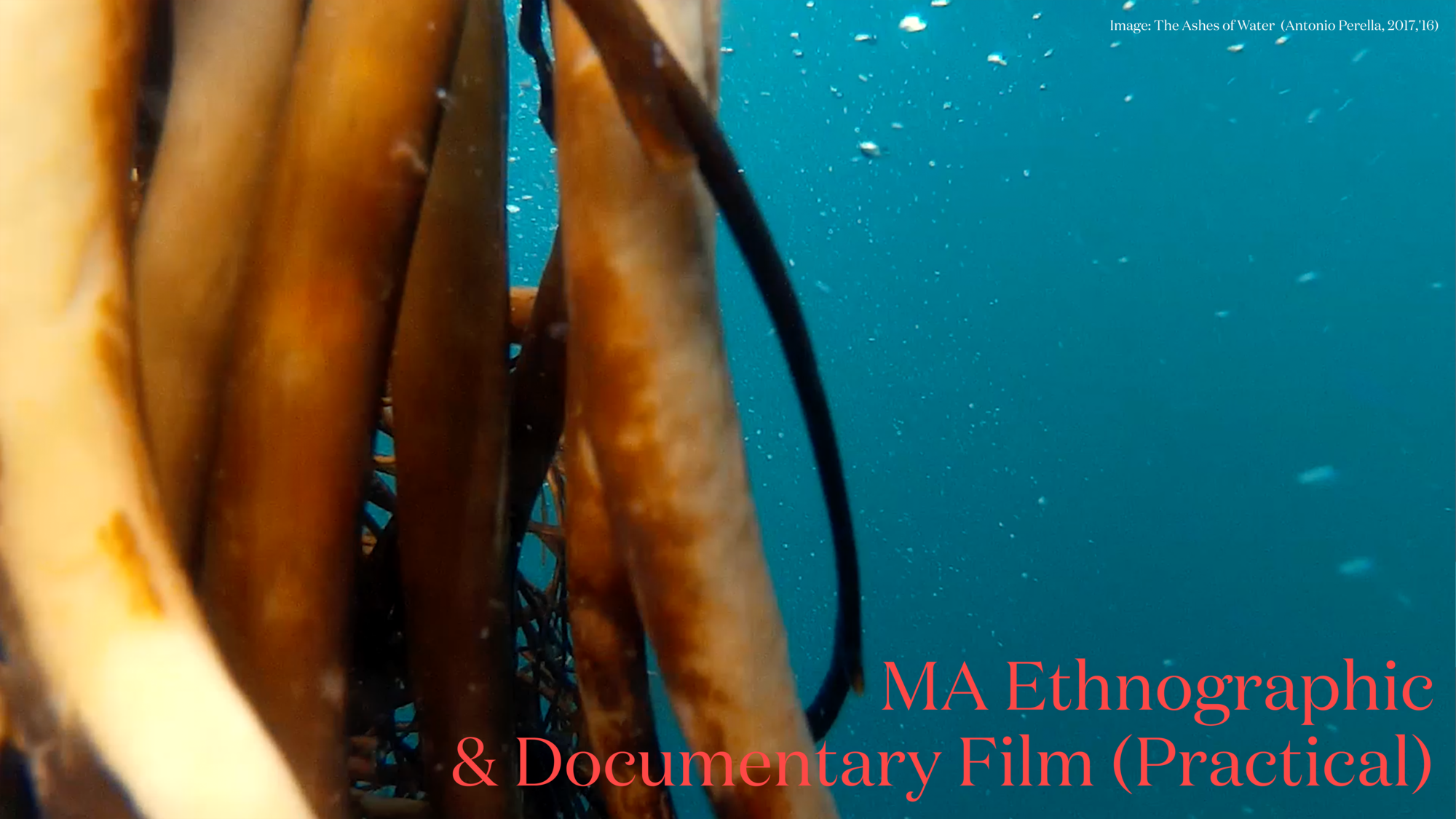 This unique MA programme is based out of UCL but run by leading film practitioners, ensuring that students not only receive the highest-quality, practice-based learning, but do so in a top-level university research environment. The core of the programme is focused on on the practical production of non-fiction film, alongside the provision of a firm understanding of theory and film history.
Students will produce three documentary films in various modes to build a diverse portfolio of work before producing a graduation film of 15-25 minutes in length.
There are a choice of five studios offered by the MA in Ethnographic and Documentary Film Practice: 'Experimental & Cinematic Non-Fiction', 'Documentary for Broadcast & Beyond', 'Cinematic Documentary Storytelling' and 'UCL 360: Immersive Factual Storytelling (VR/AR)'.
Studios 1, 2 and 3 are taught by Lasse Johansson, James Price, Lucy Sandys-Winsch, and Dieter Deswarte, along with Senior Tutors Sandhya Suri, Dylan Howitt and Richard Alywn. Studio 4 is led by Dinah Lammiman (BBC) and Jayisha Patel (Notes to my Father), with the assistance of their interdisciplinary team (Rafael Kino, Anatole Sloan, Jeremiah Ambrose and Axel Drioli). Our newest studio, Studio 4 is led by Edward Lawrenson.
Every student is assigned a personal mentor to guide them through the conception, production and completion of their final graduation film. This year's mentors include Penny Woolcock, Richard Alwyn, Sophie Fiennes, Xiaolu Guo and Grant Gee.
Students will have their own camera equipment provided throughout as well as access to three dedicated Mac Editing suites and one PC suite (for the VR studio).
Students on the programme have won the One World Media Student Award for three consecutive years; whilst others have had films screened at Sheffield Doc/Fest, Aesthetica Short Film Festival, Tate Exchange and elsewhere; and gone on to work at companies including: Channel 4, Minnow Films and ConfigReality.
Several part-scholarships are available. Awards of £3,500 will be awarded for the 2019/2020 academic year for EU and UK nationals for Studios 1,2 and 3 and £4,000 for Studio 4 (VR/AR). Each application will be means tested.
For further information on the course, scholarships and tutors, including how to apply, visit the UCL website or contact a.o'regan@ucl.ac.uk or please call 020 3108 6697.