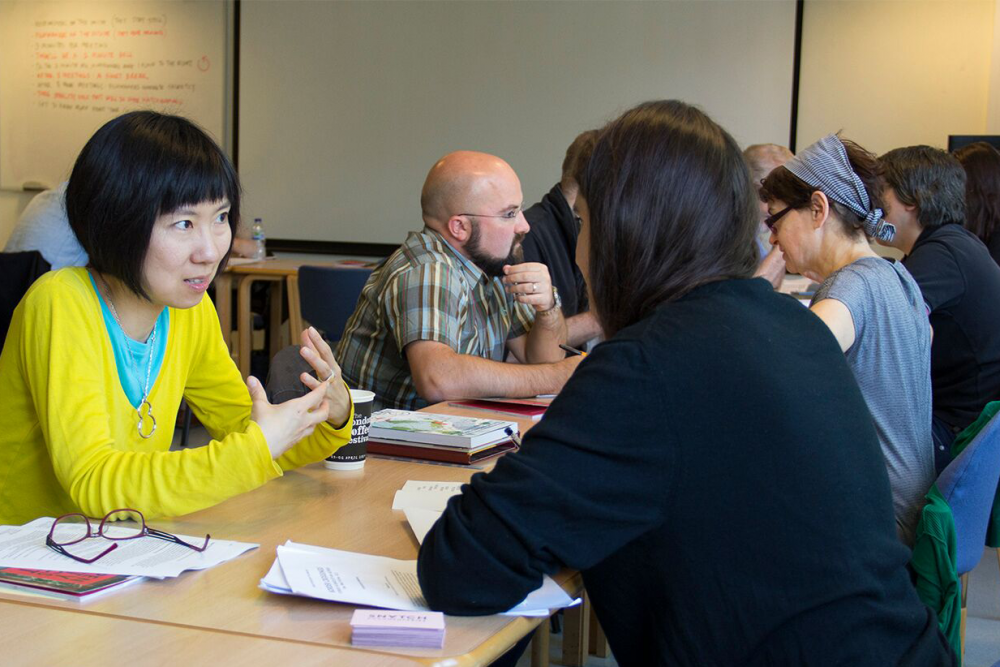 Border Crossings was an initiative connecting filmmakers with academics in order to collaborate with each other and make documentary films based on research stories.
The initiative aids academics in communicating their research and allows filmmakers to source stories in need of an author. It builds partnerships; creates opportunities for research and knowledge to be translated into insightful and engaging non-fiction films; and provides filmmakers with access to table-turning research stories.
In 2018, Open City Documentary Festival relaunched Border Crossings with a £5,000 development fund. A runner's up prize of £2,500 was also be awarded.
Applications for Border Crossings 2018 have now closed. More than 380 applications were received, from which 12 filmmakers and 12 academics were selected. Those who met at our initial 'speed-dating' initiative in May will now form teams in order to pitch projects to experts at a live pitch event at Open City Documentary Festival 2018 in September to decide which two teams will receive the development funding.
The teams that receive the funding may use it to pay for travel costs for research; on a studio or accommodation for a residency where they can work together; or they could do some preliminary shooting on their chosen subject. They may produce some kind of short trailer or audio-visual material to show how the project is progressing, and how they want to develop it further.
The teams will then submit a final report that will be used to evaluate the success of the project/fund – and then present work in progress at Open City Documentary Festival 2019.
Border Crossings 2018 was won by Dylan Howitt and Elizabeth Haines for their project Lifeblood. The second prize was awarded to Antony Butts and Paul Honeybone for The Affordability Game. Both are currently developing their projects.
The Border Crossings Judging panel featured: Chloe Trayner, Associate Director – Open City Documentary Festival; Kim Longinotto, filmmaker, and Riete Ooerd, filmmaker.